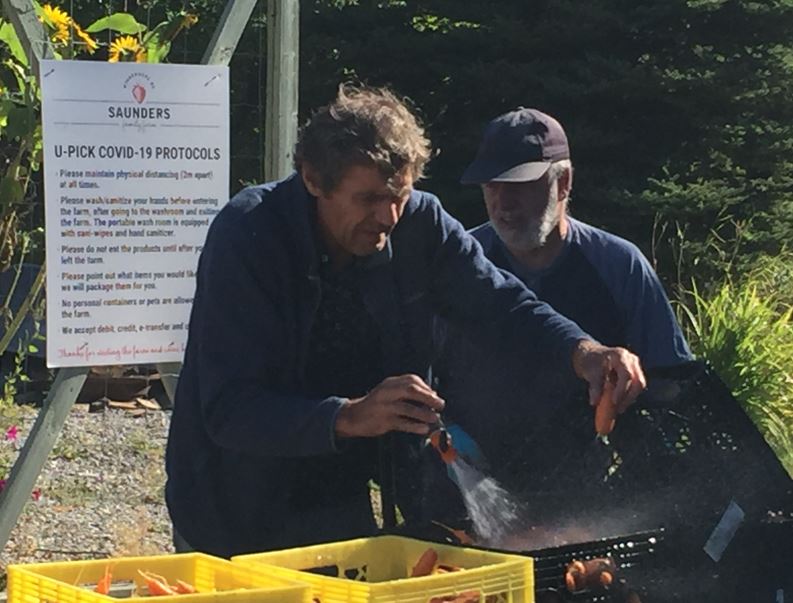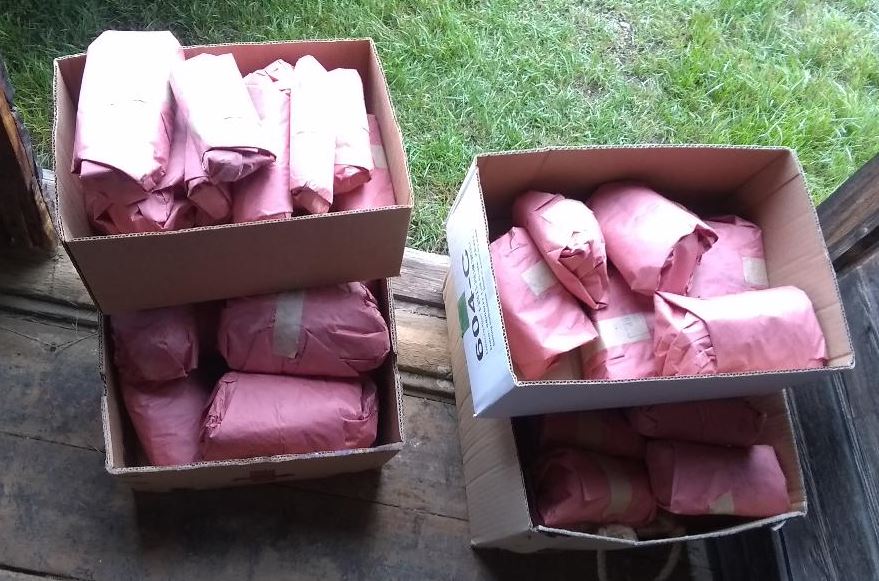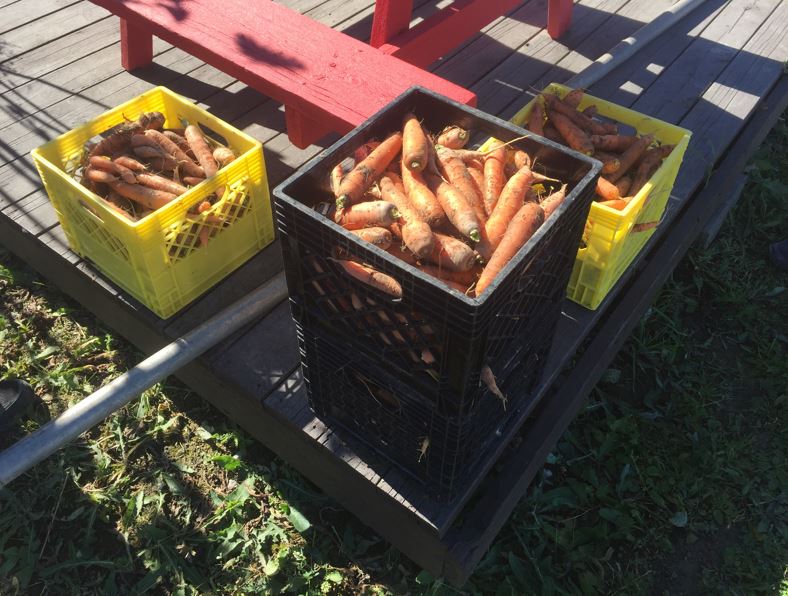 Last fall the Columbia Valley Food Bank, after a number of generous donations by local producers, decided to invest in the community by making purchases from those vendors. As a result, we were able to provide our clients with chicken and pork from Frustrated Farmers, ground beef from Tegart Farms and Bugaboo Ranch, and potatoes, onions and carrots from Tegart Farms, The Old Blue Truck, Edible Acres, Saunders Family Farm and Homestead Harvest.
From this genesis, the Board of Directors stepped up and put in place a new policy on Procurement. This policy acknowledges that "all purchases made on behalf of the CVFB are being made with financial resources provided by our donors and funders for the benefit of our clients" and that our response will be "to the extent possible and financially prudent, purchases on behalf of the food bank will be made locally…in particular fresh produce and meat". To give an idea of what this means for local producers, last year we distributed 2500 lbs. of ground beef, 2500 lbs. of potatoes, 2000 lbs. of onions, and 1800 lbs. of carrots.
In the Spring, with the assistance of Columbia Valley Food and Farm, we put the word out to local farmers and ranchers and have already heard back from many including new vendors such as Brisco Beef and J2 Ranch. As we take the first steps in trying to implement the policy, our challenge will be to spread the purchases around in order to provide some benefit for all.
We anticipate there will be a few growing pains as our local food initiative progresses, especially with fresh produce, as unlike the beef producers, many of their vegetables are harvested at the same time (in the early fall). Our need is steady throughout the year, and our storage facilities for produce very limited. We will work with the producers to find solutions as experience has shown that some can keep the product in cold storage and others need to move it quickly.
In addition to supporting the producers, the CVFB looks to use local merchants for other purchases ranging from buying canned and packaged goods to computer needs, security, printing, banking, bookkeeping and media services. Reinvesting in the community only makes sense to the Columbia Valley Food Bank whose lifeblood is the overwhelmingly generous support provided to us by the residents (fulltime and seasonal), businesses and organizations in the Valley and beyond.
Keep the Valley strong. Support your local businesses.
Submitted by Lawrie Mack