Once a Donator – Always a Donator
Recently a local woman walked into our Food Bank to make a donation on behalf of her mother. no fuss, no big deal and no indication of what was in the envelope.
After a little conversation, I learned that her mom had recently moved out of her home in Radium and re-located to Columbia Gardens.  She and her family had a garage sale to downsize her belongings with the intention of donating the proceeds to the Food Bank.
After her daughter left me with the envelope, I peeked in and was shocked/delighted to see a number of  $100.00 bills. Wow- that was a successful garage sale!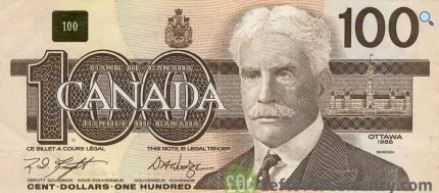 With that much $$ in my possession, shortly after I gave it to our Treasurer to deposit into our account at the bank.
He immediately recognized the name and exclaimed, "Oh her!, she's a long time supporter of the Food Bank."
So thanks yet again, 
Phyllis Jackson,
for thinking of the Food Bank and supporting those in need in our valley.